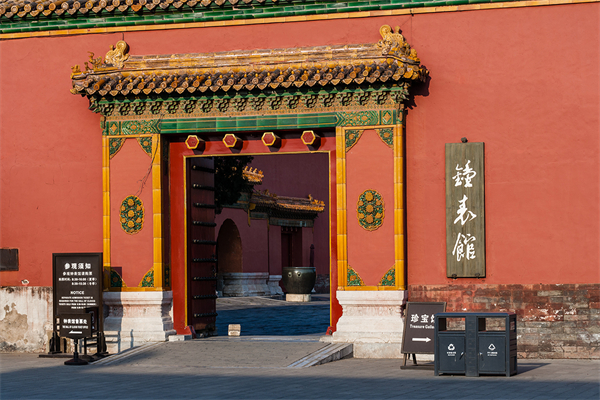 Open to visitors since January 17, 2019, the new Gallery of Clocks is located in the buildings south of the Hall for Ancestral Worship (Fengxian dian). The gallery features eighty-two timepieces from the Museum's collection; of these, twenty-one were made in China and sixty-one were manufactured overseas. Twenty of the pieces now on view have never before been displayed to the public. The permanent exhibition has six sections showcasing timepieces from the Qing imperial workshops, Guangzhou, England, France, Switzerland, and other countries. Divided into two exhibition spaces, the gallery especially highlights clocks manufactured or acquired during the Qing dynasty (1644–1911).
From its inception thirty years ago, the Gallery of Clocks has been housed in a few locations within the Forbidden City. After occupying space in the Palace of Eternal Harmony (Yonghe gong), Hall for Ancestral Worship, and the east galleries of the Hall of Preserving Harmony (Baohe dian), in September of 2004 the gallery was once again installed within the Hall for Ancestral Worship. After over ten years, the gallery's furnishings and facilities had become outdated and in need of renovation. Meanwhile, the Palace Museum's curators had been planning to return the historical hall to its period décor.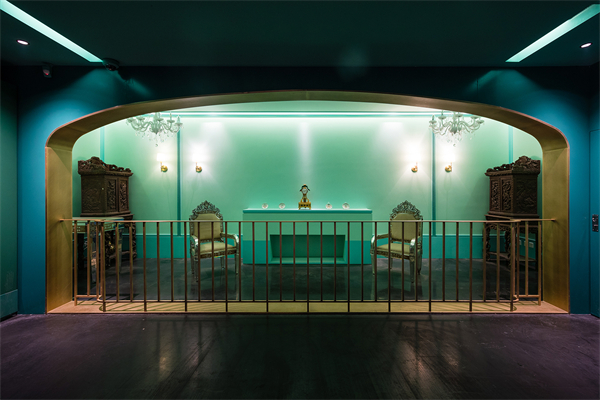 The new space is expertly designed to highlight the unique artistry of the historical English, French, Swiss, and Chinese clocks. The east and west sides of the gallery display furniture and other objects from the collection to complement the timepieces. Although the new gallery occupies a smaller area than the previous space, the exquisite pieces seen in the original gallery remain on view. For example, the renowned gilded-copper clock with a mechanical figure writing in Chinese and a gilded-copper clock with an elephant pulling a carriage are among the works from the previous displays included in the new gallery. With upgraded displays and facilities, the gallery is able to highlight the beauty of the works on view.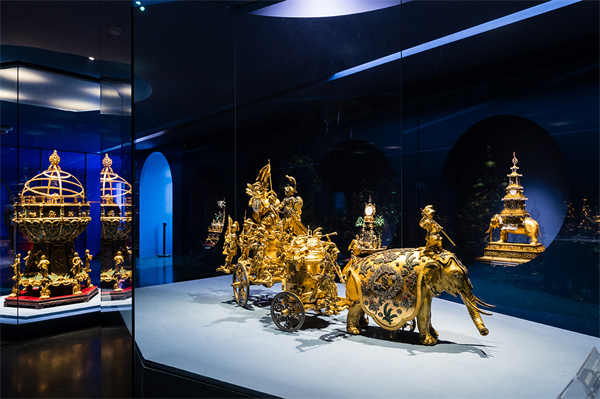 After the gallery's relocation, the Hall for Ancestral Worship is now undergoing renovation; after the period décor is restored, the space will be open to visitors. Additionally, the Museum is preparing the area of the Palace of Prolonging Happiness (Yanxi gong) as an exhibition space for the many works of foreign art in the collection. Some of the most exquisite Western clocks in the collection will be on view in that planned space.
Translated and edited by Adam J. Ensign and Zhuang Ying
Location:
Hall for Ancestral Worship (Fengxian dian)